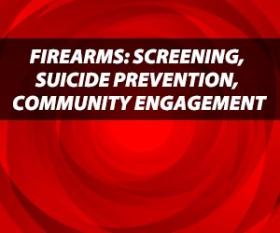 Firearms: Screening, Suicide Prevention, Community Engagement
In 2020, 42% of United States households reported owning a firearm. While access to firearms is associated with increased risk for injury and death, safe firearm storage is associated with decreased risk. Clinicians need information on how to appropriately screen for self-harm or harm of others by firearms when talking to their patients about guns and gun safety. When a patient answers positively about a gun in the home and concerns about self or those with whom they live, clinicians must know how to advise, direct, and refer. Primary care physicians are often the de facto mental health professional and must address patients with concerns about suicidal ideation by loved ones. Having relationships in the community and knowledge of resources expands the care for patients and their families and friends. This program will provide insight and solid solutions for caring for patients while addressing firearm safety.
Target Audience
This activity is designed for physicians, physicians-in-training, and other health care leaders, professionals and students.
Learning Objectives
Upon completion of this activity, learners will be able to:
Assess the need for screening based on conversation(s) with the patient on firearm ownership and safety
Identify necessary intervention when depression, anxiety, dementia, or substance use combine with suicidal ideation
Enumerate what community-based programs are available for patients beyond the office or hospital setting
Format & Estimated Time to Complete: This activity features video recordings totaling 60 minutes, resources, an exam, and an evaluation.
Exam/Assessment: A score of 70% or higher is required to receive AMA PRA Category 1 Credit™. 
Disclosure Statement:
All individuals in control of the content for an MMS accredited continuing education activity must disclose all financial relationships with ineligible companies within the past 24-months. For this activity, individuals in control of content did not disclose any relevant financial relationships with ineligible companies.
Activity Term:
Original Release Date: December 19, 2022
Review Date (s): N/A
Termination Date: December 18, 2025
Introduction: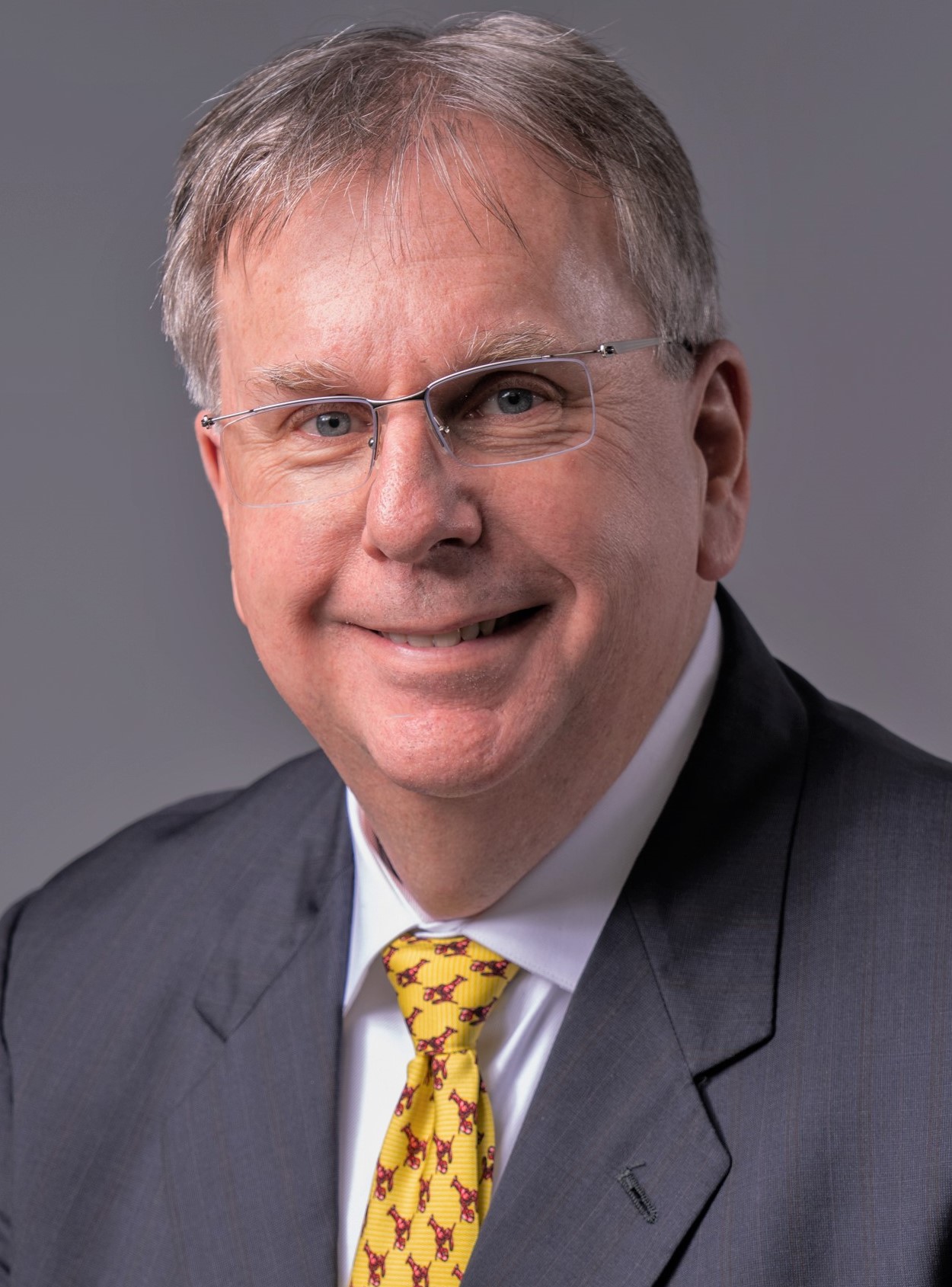 Theodore A. Calianos, II, MD, FACS 
President, 2022-2023, Massachusetts Medical Society
Ted Calianos is a practicing plastic surgeon in Mashpee. He was in private practice for several years prior to joining Medical Affiliates of Cape Cod (MACC), the multispecialty group practice of Cape Cod Healthcare (CCHC), and serves as its medical director. He serves on numerous committees at Cape Cod Healthcare. Dr. Calianos has been a member of the Medical Society since 1999. Dr. Calianos serves as the co-chair of the Working Group on Sustainability. He served as the chair of the Committee on Legislation and alternate trustee to the Medical Society and a member of the Committee on Finance. He is a longtime active member of the Barnstable District Medical Society, where he has served as district president and is currently the district treasurer. He was named the Barnstable District Medical Society Community Clinician of the Year in 2018. He is also an MMS delegate to the American Medical Association and is the vice-chair of the delegation. He has been honored with an AMA Foundation Leadership Award.
Faculty:

 
Catherine Barber, MPA
Ms. Barber is a senior researcher at the Harvard School of Public Health's Injury Research Center. She led the prototype for the CDC's National Violent Death Reporting System and is the founding director of Means Matter, which disseminates research and interventions aimed at reducing a suicidal person's access to highly lethal suicide methods. A hallmark of Means Matter is bringing together gun owners and suicide prevention groups to collaborate on local solutions. She and Elaine Frank wrote the original CALM-Online (Counseling on Access to Lethal Means) and have adapted it for various clinical and community groups around the country. She is a co-founder of the original Gun Shop Project and wrote the nation's first suicide prevention curriculum for use by firearm instructors. She is the recipient of the American Foundation for Suicide Prevention's Allies in Action Lifetime Achievement Award.

  
Christopher Barsotti, MD, FACEP, FAAEM
Dr. Barsotti is the founding CEO of the American Foundation for Firearm Injury Reduction in Medicine (AFFIRM) at Aspen Institute, the country's leading organization using a public health approach to address firearm injury in the United States. He is also a community-practice emergency physician serving patients in western Massachusetts, southern Vermont and upstate New York, and a certified 4-H youth rifle instructor.  Dr. Barsotti is the immediate past chair of the Trauma and Injury Prevention Section of the American College of Emergency Physicians (ACEP), vice chair of the Massachusetts Medical Society's Committee on Violence Intervention and Prevention and a member of the Committee on Preparedness, and the American College of Surgeons Firearm Strategy Team. He has contributed to numerous consensus agendas on priorities for firearm injury reduction, including at the National Academies of Science, Engineering and Medicine; the American Bar Association; the American College of Surgeons; the American Academy of Pediatrics; the ACEP Technical Advisory Group for Firearm Research; and the MMS-MA Attorney General's Office working group on gun safety.

  
Eric Goralnick, MD, MS, FACEP
Dr. Goralnick is focused on improving patient care in two main areas: ensuring equitable access to healthcare for our most vulnerable patients and supporting collaborations between the civilian and military medical communities. He has served in various operational roles at the departmental, hospital and systems level within Brigham and Women's Hospital and Mass General Brigham. He recently completed the George W. Bush Institute Stand to Veteran Scholar program. He has co-authored over 80 peer-reviewed articles, and his team's work has been featured in many international, national and local media outlets. He is an Associate Professor of Emergency Medicine at Harvard Medical School. He is the faculty lead for the Harvard Medical School Civilian Military Collaborative, the emergency medicine lead for the Brigham and Women's Center for Surgery and Public Health, the Civilian Military Advisor for the Gillian Reny Stepping Strong Center for Trauma Innovation, and Ariadne Labs Associate Faculty Member and a US Navy veteran. He is also currently serving as the chair of the Disaster Medicine Section of the American College of Emergency Physicians, and as chair of the Massachusetts Medical Society's Committee on Public Health.
Accreditation Statement:
The Massachusetts Medical Society is accredited by the Accreditation Council for Continuing Medical Education (ACCME) to provide continuing medical education for physicians.
AMA Credit Designation Statement:
The Massachusetts Medical Society designates this enduring material for a maximum of 1.00 AMA PRA Category 1 CreditTM. Physicians should claim only the credit commensurate with the extent of their participation in the activity.
This activity meets the criteria of the Massachusetts Board of Registration in Medicine for risk management study. 
Approval Statement:
Through the American Board of Medical Specialties ("ABMS") ongoing commitment to increase access to practice relevant Continuing Certification Activities through the ABMS Continuing Certification Directory, this activity has met the requirements as a Lifelong Learning CME Activity (apply toward general CME requirement) for the following ABMS Member Boards:
Allergy and Immunology
Anesthesiology
Colon and Rectal Surgery
Family Medicine
Medical Genetics and Genomics
Nuclear Medicine
Physical Medicine and Rehabilitation
Plastic Surgery
Preventive Medicine
Psychiatry and Neurology
Radiology
Thoracic Surgery
Urology
National Commission on Certification of Physician Assistants (NCCPA)
Physician Assistants may claim a maximum of 1.00 Category 1 credit for completing this activity. NCCPA accepts AMA PRA Category 1 Credit™ from organizations accredited by ACCME or a recognized state medical society.
Available Credit
1.00

AMA PRA Category 1 Credit™

1.00

Participation
To participate in this CME activity:
(1) review the learning objectives, disclosure statement, and accreditation statements;
(2) navigate through all course pages and/or view video(s);
(3) complete exams/assessments and evaluation;
(4) be sure to CLAIM your credit; and
(5) view/print certificate.
If you need to stop in the middle of a course, you may return to the course at any time to finish.
Required Hardware/software
This platform works with most modern web browsers (e.g., Chrome, Internet Explorer, MS Edge, Safari).
A PDF reader, such as Adobe Acrobat Reader, will be required to participate in some courses.